B-SELFIE at Cosmoprof
Click on the video and watch the great success of B-SELFIE at Cosmoprof 2023 with Valeria Marini, Costantino Vitagliano, Ursula Bennardo, Erica Piamonte and Valeria Cardone
B-SELFIE is an innovative SME that has fascinated the world of celebrities and the star system with the first do-it-yourself filler for the care and beauty of the eye contour, the perilabial area and for lip volume and definition. An enormous critical and public success testified by more than five hundred spontaneous publications on national and international newspapers, 350,000 pieces sold thanks to the interest and satisfaction of 250,000 consumer customers.
Intense research activity, carried out in collaboration with Italian and foreign universities, constantly implements the company's know-how, endowing B-SELFIE with the ability to offer increasingly high-performance and innovative cosmetic solutions.
Advanced cosmetic formulations, in synergy with new application methods inspired by the world of aesthetic medicine, allow B-SELFIE to represent the vanguard of innovation even in the fast-moving and constantly evolving landscape of the cosmetics market.
The philosophy that governs B-SELFIE's research activity allows the Brand to design and develop cosmetics capable of stimulating physiological and natural responses that promise timeless beauty.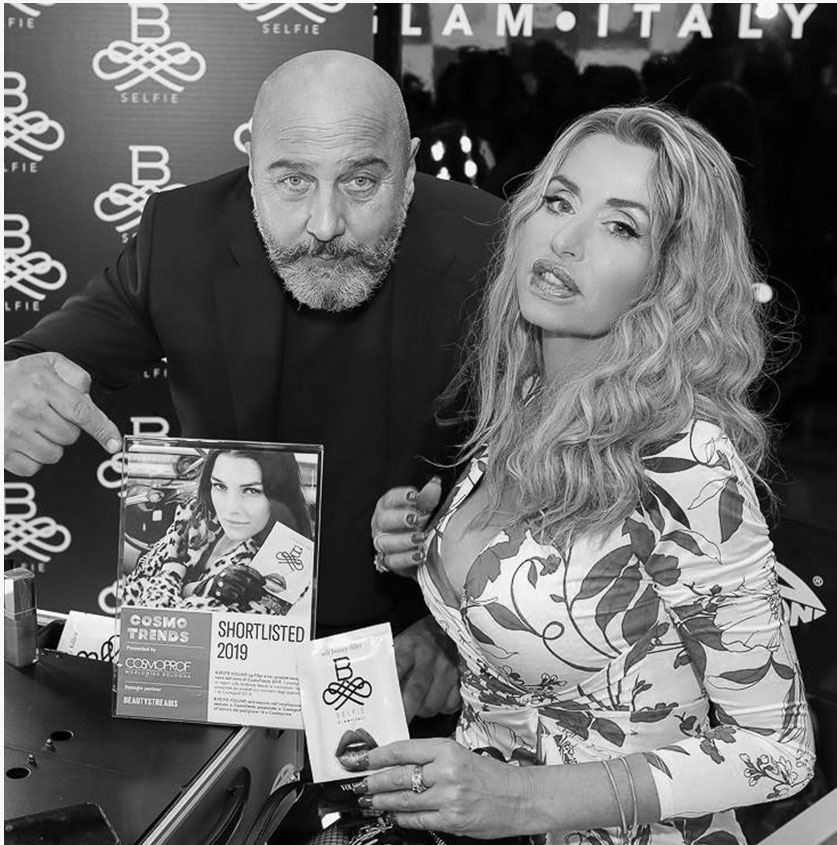 B-SELFIE at the Venice and Rome Film Festival
In the Hollywood Celebrities Lounge, on the occasion of the Venice Film Festival 2019 and the Rome Film Festival 2018, several Celebrities chose B-SELFIE.
Latest posts from Instagram
Sign up for the newsletter